ABOUT AFFINITY GYMNASTICS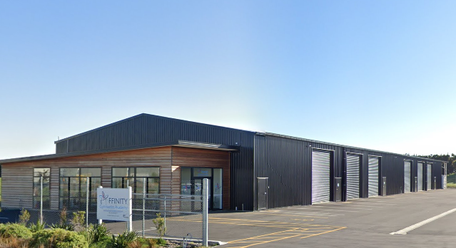 Established and Incoporated in 2018, Affinity Gymnastics Academy was founded to serve the Selwyn District of Canterbury following the publication of the Gymnastics New Zealand 2017 National Facility Strategy which called for the creation and development of a dedicated facility in the capacity of a subregional hub.
The founding members of Affinity Gymnastics Academy consists of a collection of individuals, including coaches, gymnasts and parents who not only share the passion for gymnastics, but also a desire to make the sport as accessible as possible to anyone within the community who wishes to participate.
Our high quality dedicated artistic gymnastics facility (1,135m2 of clear span floor area) opened it's doors to the Selwyn District community in October 2018 in Izone, Rolleston featuring numerous pieces of FIG certified equipment for both MAG & WAG gymnasts.
Affinity Cheerleading Academy was added to the Affinity Gymnastics Academy programme in 2020. The addition of Cheerleading is considered complimentary to our gymnastics programme and cheerleaders at Affinity have the benefit of training in a dedicated facility with the use of sprung floor, dead floor and specialist tumbling equipment.